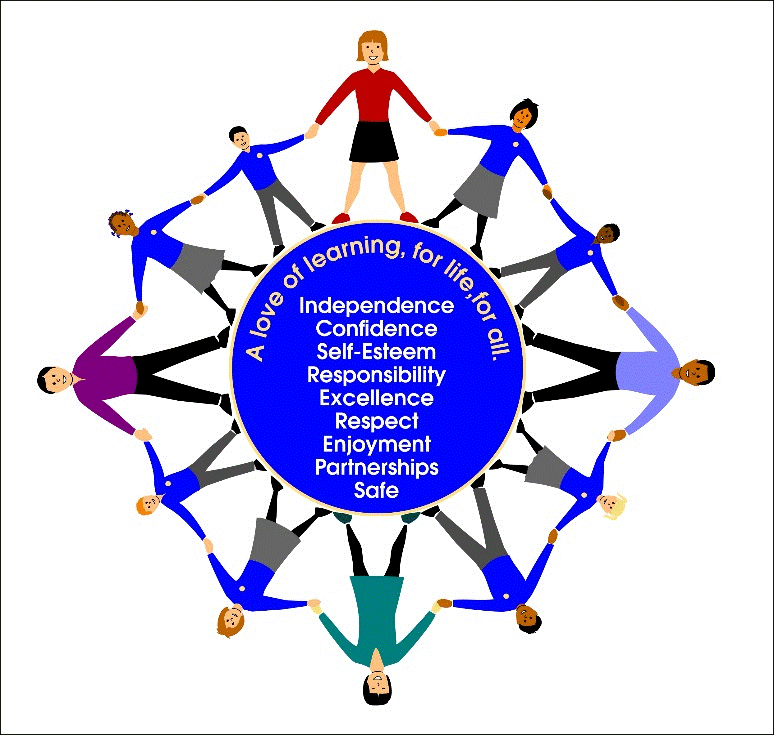 Orleans Primary School Vision Statement
Our motto:
A love of learning, for life, for all
At Orleans Primary School we aim to provide a happy, stimulating and secure community for every child. This, in conjunction with a rich and challenging learning experience, will ensure that all children reach their full potential, both emotionally and physically, and are completely prepared to take their place in our diverse world.
Everyone who works in our school is valued as an individual and staff work as a team, sharing expertise, knowledge and skills. Orleans strongly values the partnership between home, school and community.
In addition our principal aims are to:
Instil in our pupils the ability to be effective learners and take ownership of their learning;
Ensure children have the confidence to take risks;
Provide children with a positive self image;
Develop a sense of personal responsibility and encourage high standards of behaviour;
Help children learn to celebrate their achievements, recognise individual success and develop resilience;
Celebrate and nurture the children's diversity, provide equality of opportunities and ensure they are aware of their rights and responsibilities.
Orleans Primary School Values