Orleans House Class Eel Pie Island Class
Ms. Connolly Miss Banks
"In the Early Years at Orleans, our curriculum is designed to provide children with the best start in life, providing a holistic approach to learning which enables pupils to fulfil their potential.
The Curriculum we plan and the Environments we create, ensures that every child is acknowledged as a unique young person who is constantly learning.
We aim to develop resilient, self-assured, confident, strong and independent young people that foster positive relationships and are ready to take their place in the wider community."
(Orleans Primary Early Years Team, September 2022)
A warm welcome to our Reception page. We have two Reception classes, a shared area which joins the classes together and an outdoor play area with our school pond.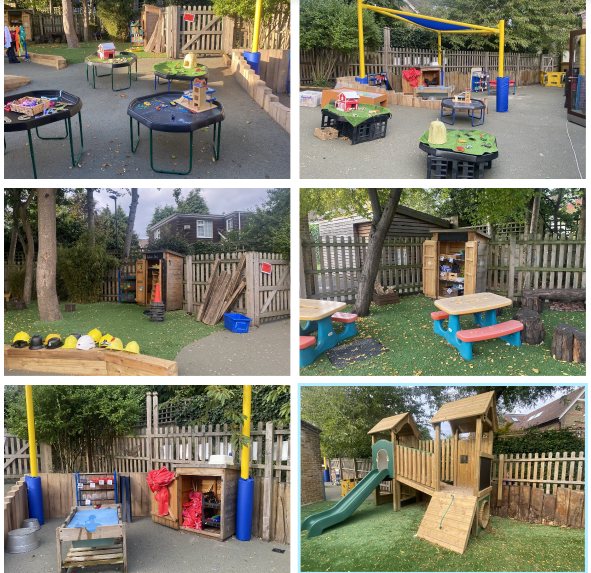 The Reception classrooms are organised to allow children to explore and learn securely and safely. We aim for excellence providing stimulating learning environments where pupils are immersed in learning. Our activities are carefully planned to be developmentally possible for all children in the setting. This can be seen in our curriculum map below.
There are areas where the children can be active, quiet and creative. The Foundation Stage has its own outdoor classroom area. The free flow between the inside and the outside has a positive effect on the children's development. Being outdoors offers opportunities for exploring activities in different ways and on different scales than when indoors. The children can explore, use their senses and be physically active and exuberant.
We build on what the children already know and can do, enabling children to make excellent progress throughout their time within the Early Years.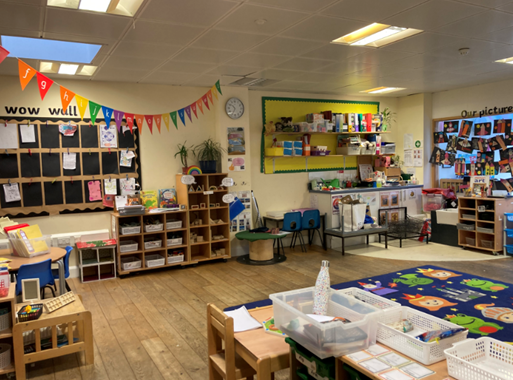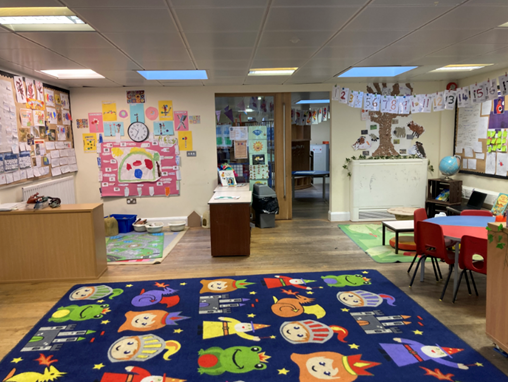 At the end of Reception the children are assessed against a set of Early Learning Goals. The children are expected to achieve a Good Level of Development across the EYFS. The Good Level of Development is the measure that helps to demonstrate the proportion of children who are achieving expected levels in the prime areas of learning (communication and language, physical development and personal, social and emotional development) and in maths and literacy.

We upload a weekly parent overview alongside homework activities linked to our learning on Google Classroom, and we encourage our parents to read with their children on a daily basis for 10 minutes and practise their KIRF's. By working together, we aim to make this the best possible start to a love of life-long learning. It is a privilege to be sharing your child's first stepping stone into education.
We hope you will find all the information you need about Reception life here at Orleans Primary School. However, if you do have any questions, please send an email to info@orleans.richmond.sch.uk.