SCHOOLS MEALS FOR SPRING TERM 1 2021
The cost of school meals for the half term, Spring 1, is £69.60 which can be paid via ParentPay. If you wish for your child to start or stop school meals you must email info@orleans.richmond.sch.uk to request the required change.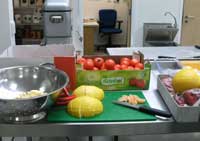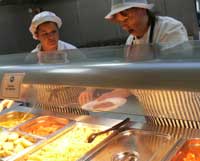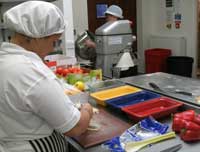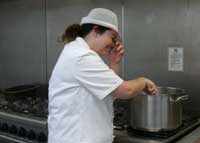 ISS Catering Company provide our delicious school lunches every day. Our catering team led by Mel Gowers, provide meals which offer both hot and cold options. Children are able to choose from a variety of healthy dishes.
Our lunchtime supervisors are also on hand to ensure that children eat their lunches. If children are having difficulty with either their school lunch or packed lunch we will contact parents to let them know. The Head and
Deputy have lunch with the children several times a week and our Head Lunchtime Supervisors also monitors the quality of lunches.
ISS has achieved the Silver Food for Life Catering Mark and our school is working towards achieving a Food for Life Partnership Award.
Packed Lunches
Children also have the option of bringing a packed lunch to school. We ask parents to send healthy lunches everyday and actively discourage fizzy drinks, sweets or crisps. We are also a nut free school due to several children having a severe allergic reaction to nuts. Please note: this also includes peanut butter.
School Lunch Menu