YEAR 2 HOME LEARNING

Download home learning - 6 Nov 2019
---

Don't forget to keep on practising your Key Instant Recall Facts (KIRFs). Here are the downloadable handouts in case you have misplaced yours.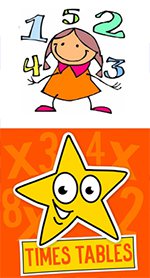 Remember our Times Table challenges are different to how we practised them in Year One. Here is a reminder of what we expect in Year Two…

If you can't find your practise sheet, download it here…

Need some handwriting help? Here are some useful resources to keep you going at home.

Keep on practising! The children get tested weekly by our parent helpers. More sets are always available, just ask your class teacher.
Remember, keep it fun!

Try to read for 10 minutes each day. (The morning is usually the best!)
Developing fluency and comprehension skills are the 2 main areas that we focus on in Year Two.
Have this comprehension question crib sheet handy when reading with your child!