Your child's time at school is very valuable – they only get the chance once! It's therefore very important that they miss as little school as possible. Children can miss out on important aspects of learning if they are not in school every day.
The photos our children have chosen for this page demonstrate some of the huge range of learning opportunities which take place in school.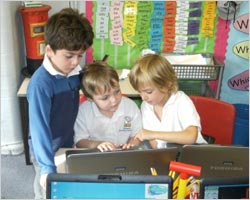 Working together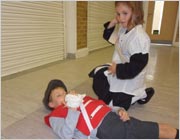 Taking part in a visiting theatre company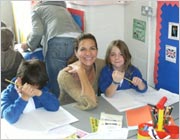 Working hard on our writing
We do realise that absences due to illness or medical matters can be unavoidable and school is not the place for a child to be if they are unwell. If your child is not going to be coming into school we ask you to phone the school as soon as possible on the first day of absence to let us know they won't be in.
At Orleans our aim is for each child to achieve excellent attendance each year. We encourage parents to plan family holidays for the school holiday times where at all possible. A child who takes 2 weeks (10 days) holiday in term time will have less than 95% attendance for that year before taking into account any further days lost due to illness.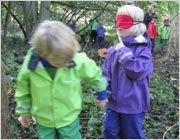 Visiting our forest school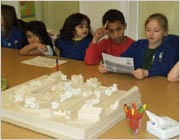 Taking part in discussions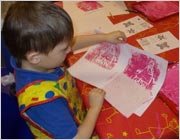 Learning about printing in art
Where a child's level or pattern of absences becomes a concern we will discuss this with the parent or carer and may involve the services of our Educational Welfare Officer to help improve the situation.
Please follow this link for more information on school attendance from the London Borough of Richmond upon Thames
http://www.richmond.gov.uk/school_attendance