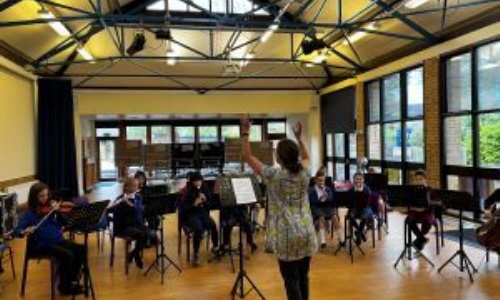 Informal Concert for Parents
On Monday our school orchestra held a short informal concert for parents. The orchestra performed four pieces including the Half Minute Waltz and the Can Can. The pupils demonstrated a strong commitment to being part of the orchestra and showed a real resilience through coming each week to the Monday morning rehearsals.
Their focus and concentration throughout the performance was clearly evident. Well done to our orchestra: Zaki, Bebe, Atticus, Marnie, Kaya, Flo, Andrew, Hayley, Oscar, Izzy, Laila, Levi, Juliet, Yehonatan, Sophia, Frankie and Raphael.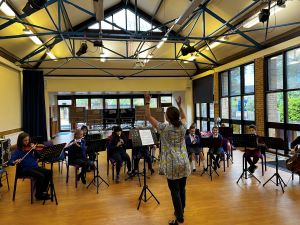 ​We are hoping that having the opportunity to be part of the orchestra may help to ignite a lifelong love of playing an instrument.