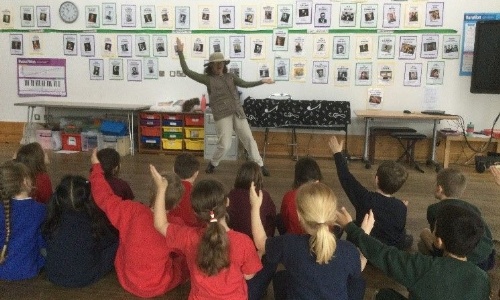 Year Three took part in a drama workshop exploring the Stone Age
YEAR THREE DRAMA HUT – THE STONE AGE
This week we had Drama Hut with Year 3 and the children participated in a workshop exploring the many changes that took place over the Stone Age. The children impressed our visitor with their knowledge of the period and their dramatic actions!
Some quotes from the children:
"It was very fun. The person who was helping us was very funny. We got to do acting and I love acting! It was so crazy and crazy is my middle name!" - Eva C Foxglove Class.
"I really liked it when we did the game where you go back in time." - Imogen Foxglove Class.
"I liked it because I got picked for an important reason." - Zack Foxglove Class.