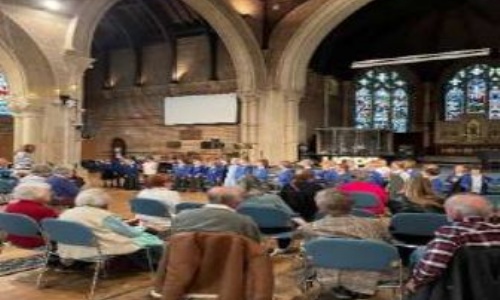 They entertained some older members of the community
SNAPDRAGON CLASS VISIT ST STEPHEN'S CHURCH LUNCH CLUB

On Monday the 18th October the children from Snapdragon Class entertained the older members of the
community at St Stephen's Church Lunch Club with some songs and poems that they have learnt.
Mrs Ricketts led us on the piano and it was thoroughly enjoyed by all.
Huge thanks to the parent volunteers for their help walking the children to and from the church.

Mrs Reegan Prinsloo
KS1 Phase Leader
English Lead: Reading and Phonics KS1