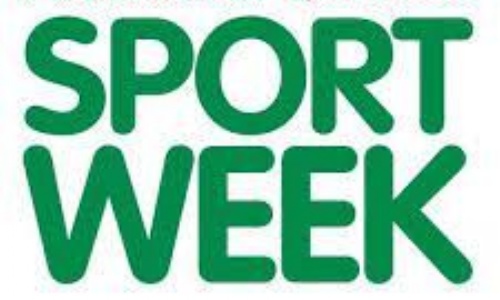 As part of the celebrations, each class enjoyed focusing on the 'Power of Sport'
Orleans Celebrates National Sports Week!
This week we have had a fantastic time celebrating National Sports Week!
As part of the celebrations, each class enjoyed focusing on the 'Power of Sport' which involved discovering how the sports values of determination, healthy minds and bodies, self belief, problem solving and being part of a community, can be applied to everyday life and learning.
Each class also had a workshop, some celebrating more unusual sports! Year 5 and 6 enjoyed a Fencing coaching session run by Kingston Fencing Club. Reception and Year 1 enjoyed a multi-skills session run by Coach Lucy from Fit4Kids. Year 2 had the amazing opportunity to take part in a Hula Hooping skills based workshop, which was so much fun! And finally, Years 3 and 4 welcomed in Lee from Boundless Dance to teach some basic dance skills and terminology, culminating in learning a whole class dance routine.
Every coach that came into school was blown away by the positive mindsets of our pupils and their can-do attitude to have a go at something new, really putting into action the sports values.
To those year groups that tried sabre fencing with the coaches from Kingston Fencing Club this week and want to do more, there is a 3 month sabre course for children that they're running on Tuesday evenings from 6.30 to 7.30pm that started this week in New Malden, though with limited spaces left for this period. Or to register interest in fencing (or find out more about the Kingston Fencing course) then please email TwickenhamFencing@gmail.com as they are considering setting up a local before/after school club if there is enough interest. We will keep you informed of updates.
Boundless Dance currently has spaces for KS1 and KS2 classes for September. If your child is interested, please go to https://www.boundlessdance.co.uk/ for more information on how to join.
We really did have a fantastic week and gave us the opportunity to celebrate some different sports that we don't offer as part of our curriculum. Hopefully we have inspired the children to take up something new!
Many Thanks and Keep Active!
Mrs Jones
PE Curriculum Lead