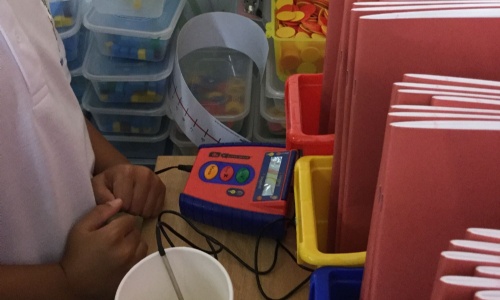 Talia Leman Class took part in some geographical fieldwork on Sustainability.
This week, Talia Leman Class, undertook some
Geographical Fieldwork as part of our Geography topic of
Sustainability, to discover whether the solar panels that we
have at school are located in the correct place. To find this
out we used cups of water and placed then around the
playground to see if there were places where solar panels
could receive more direct sunlight. We considered the
compass direction that the panels could face and measured
the temperature of the water before and after to see if we
could locate a new site for more solar panels.