Year 3
Welcome to Year 3
Home Learning (1 May 2019)
PE - Basketball
Earlier in the term, we have been practising our skills of Basketball.
This has included throwing and catching, dribbling and using spaces. This has been a brilliant topic as the class have been so enthused.

Art – Improving the local area with sculptures
This topic has really allowed our imagination fly!
We have looked at and discussed different types of sculptures, where they might be found, and how they are made. Using our knowledge of sculptures and the local area we have created our own sculptures.
What do you think?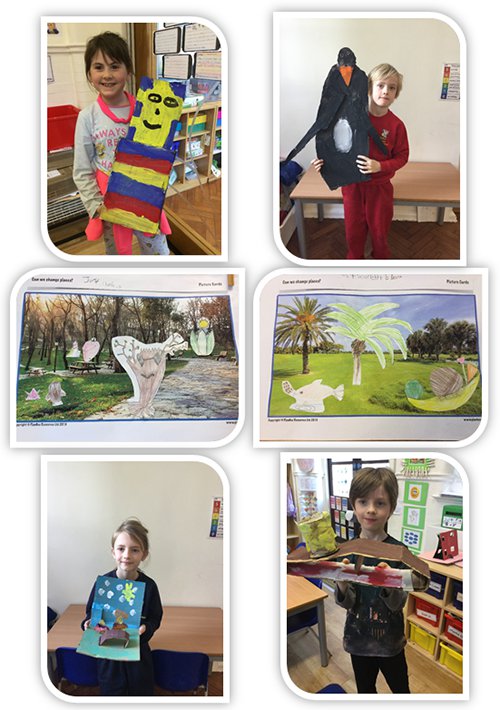 Science Museum
On Wednesday 27th March, we visited the Science Museum, as part of our Forces and Magnet topic.
We started the day with a workshop, where we learnt all about Newton Laws of Motion.
We also met Phil the Frog!
We had the opportunity to visit some of the galleries and we especially liked the Space exhibition. One of the best parts of the day was visiting the Wonderlab, where we got to try lots of fun things.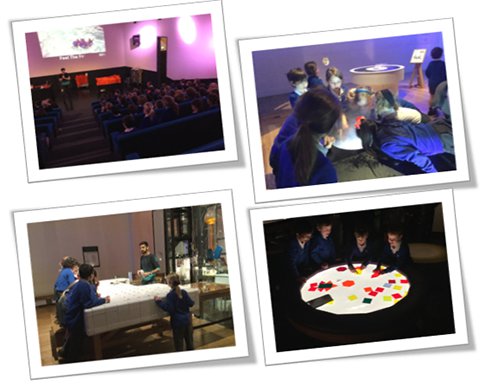 English - Myths and Legends
This term we have had the chance to plan and write our own myth and legend!
We used the stories of 'Arthur and the Golden Rope, 'St George and the Dragon' and 'The Dragon Slayer' animation to give us ideas.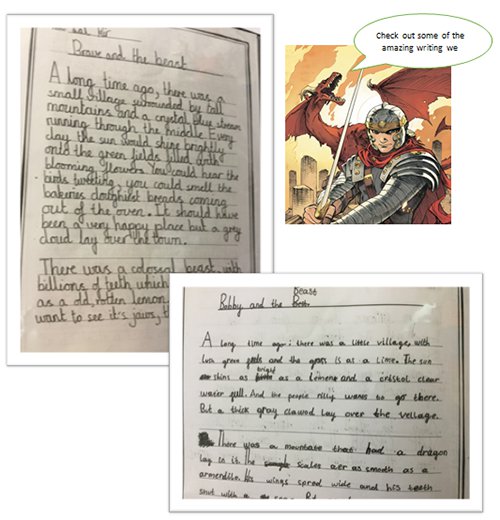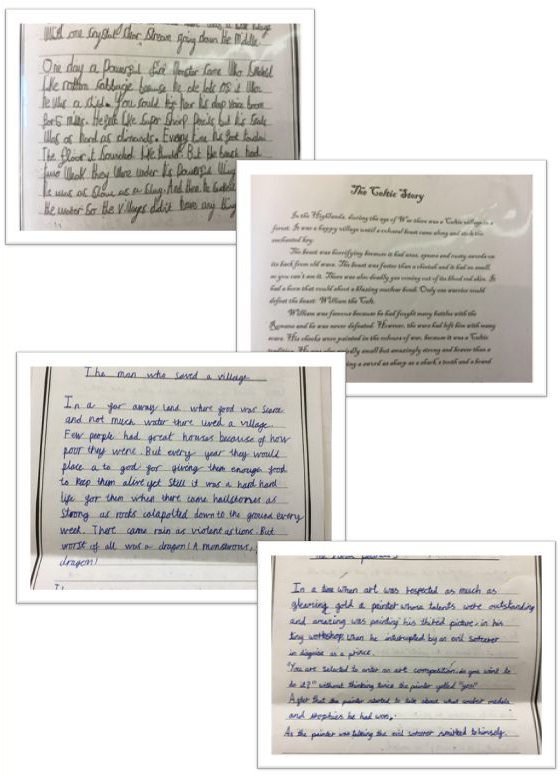 Computing – InO-Bots
In our Computing lessons, we have been trying out some new equipment. They are called InO-Bots and we have to use Scratch software to input algorithms to create an output with the InO-Bot.
So far we have created light patterns and drawn shapes. They are so much fun!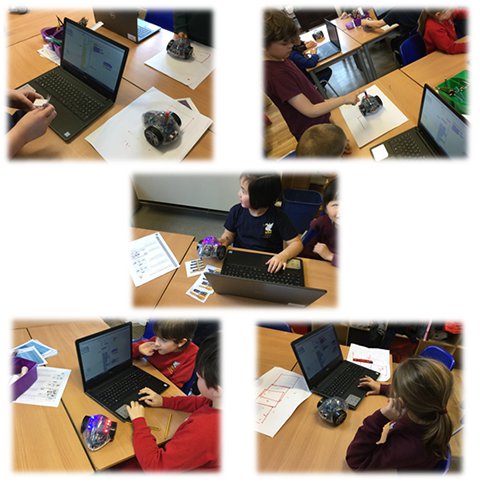 As part of our Geography topic - How and why is my local area changing? - we completed a fieldwork day.
We were considering if there was a difference in the quality of the roads in our local area. We focussed on roads that were closer to the river or to our school.
We went out and collected data, measured how far the road is from the school and created a scatter graph to show the results. It was a challenging day, but we learnt a lot!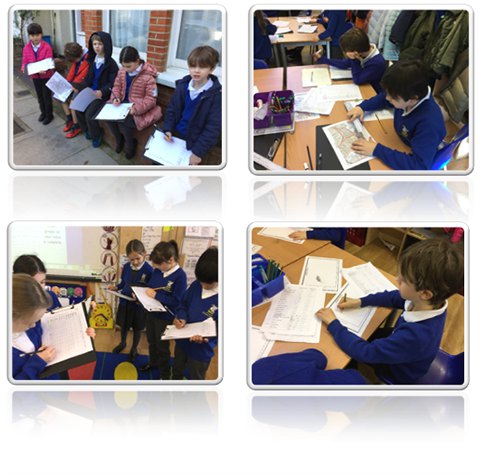 Science
Our topic this term has been Forces and Magnets.
We have thoroughly tested these scientific concepts with experiments. We used ramps different surfaces to test friction.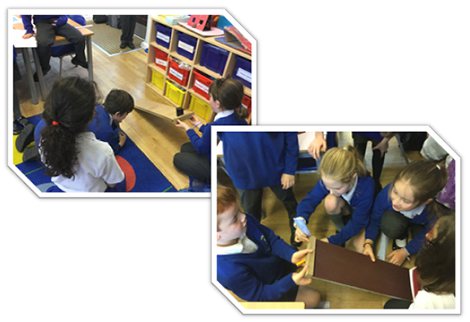 We also experimented using the force of 'air' using windmills. We tested different areas of the playground to see where the windmill would move faster or slower. We saw what happened when we ran the windmills and what happened if we faced away from the wind. It was a lot of fun!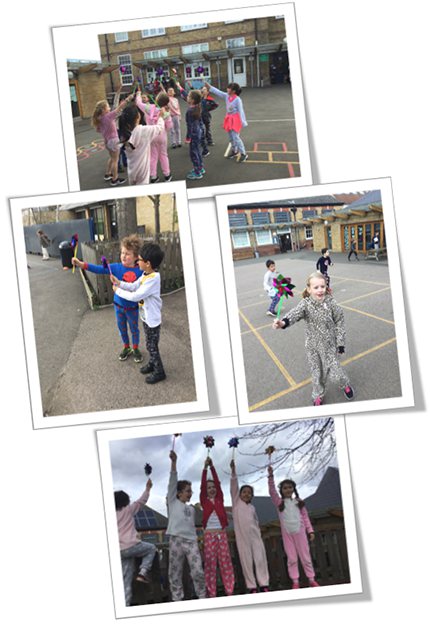 Creative Arts Week
Just before the Easter Holidays, we had Creative Arts Week!
The theme for the week was 'Nature and the Great Outdoors'. We looked at the artwork of Georgia O'Keeffe, who was best known for her paintings of enlarged flowers. We used different perspectives to create our pictures.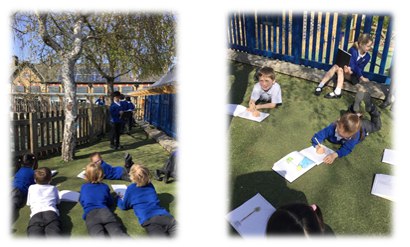 We also spent a whole day with two practitioners from the Tate Britain based on the theme of exploring aspirations for the future. The main focus was exploring and sharing ideas around identity that go beyond what can be seen in a photograph. What an amazing day!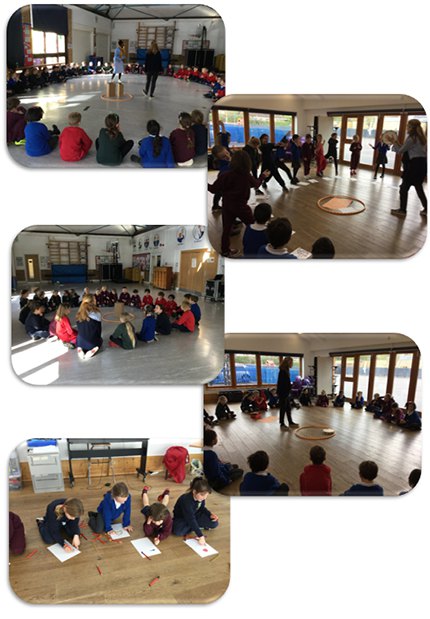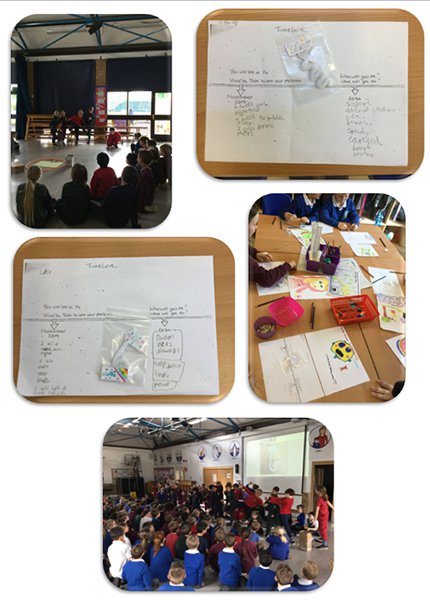 Useful documents