Library
LIBRARY AT ORLEANS PRIMARY
The Library at Orleans Primary is open at playtimes and lunchtimes for the children to read quietly or to borrow books. We have a wide range of books for all types of readers.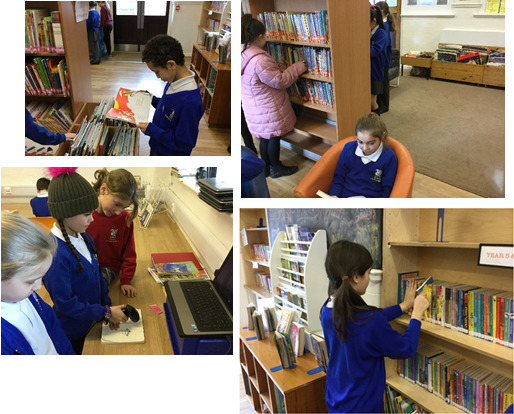 The following children are library monitors and are there to support and advice children on recommended books or help them to scan their books to take home.
Library Monitor Jobs include:
Scanning books in and out
Tidying the non-fiction books into numerical order
Tidying the fiction books into alphabetical order
Listening to children read
Reading to younger children
Ensuring that the reading scheme books are kept neat and tidy by placing the colour band books back into the shelves.
2018-19 Library monitors are:
Alex C
Albie
Elliot T
Ruby
Alice
Tom S
Phoebe
Martha
Leticia
Evie
Georgia
Sofia
Livvie
Zahar
Poppy